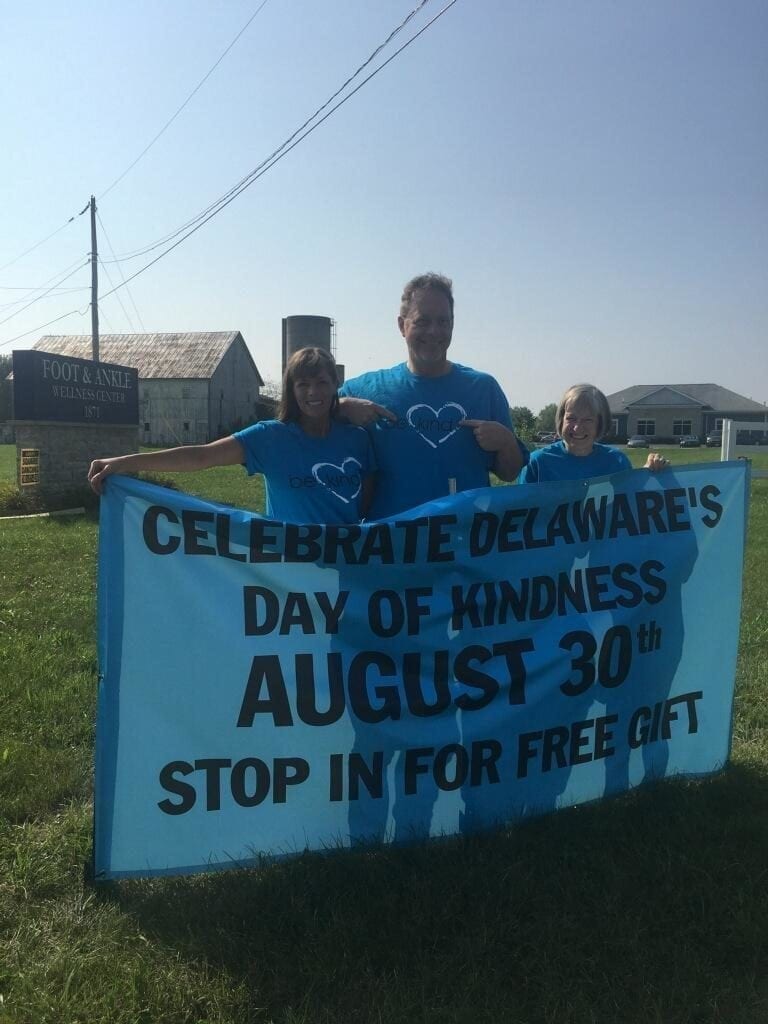 Conceptualized by Dr. Jane Graebner of the Foot and Ankle Wellness Center, the Day of Kindness is Dr. Graebner's way of thanking all of Delaware for the kindness the residents of the city and county have shown her in nearly forty years of practice.
It's also meant to encourage others to focus on kindness – for at least one day – and perhaps institute small acts of kindness into their everyday lives on a regular basis.
The public is invited to stop by the Foot and Ankle Wellness Center, at the corner of Houk Road and W. William St., for a free treat any time between 7 am-7 pm Thursday, August 30, 2018.
Bonus: Wear your "Be Kind" t-shirt (either from last year or this year) and you'll get a special gift. (It's really cool; I've seen it!)
Learn More About the Foot and Ankle Wellness Center