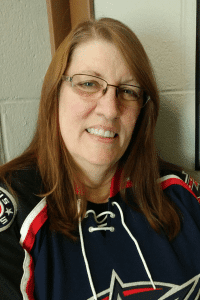 Pam Spencer
Mid Ohio native Pam Spencer has over thirty five years in radio broadcasting.  She was a traffic reporter for eighteen years.
Most of those years with 610 WTVN included flying over central Ohio with her eyes on the roadways for ten years.
On Fridays the Mid Ohio Breakfast Club features "Pam's Jams" a local band breakdown of live music in the area.
Pam's favorite sport is Hockey and she really enjoys going to the Columbus Blue Jackets games.
You can hear Pam and Mark Bingaman talk Hockey, and Pam will have your Mid Ohio News weekday mornings on the Mid Ohio Breakfast Club.